Control
The task control module helps compliance officers to keep an overview of the tasks performed by the first line.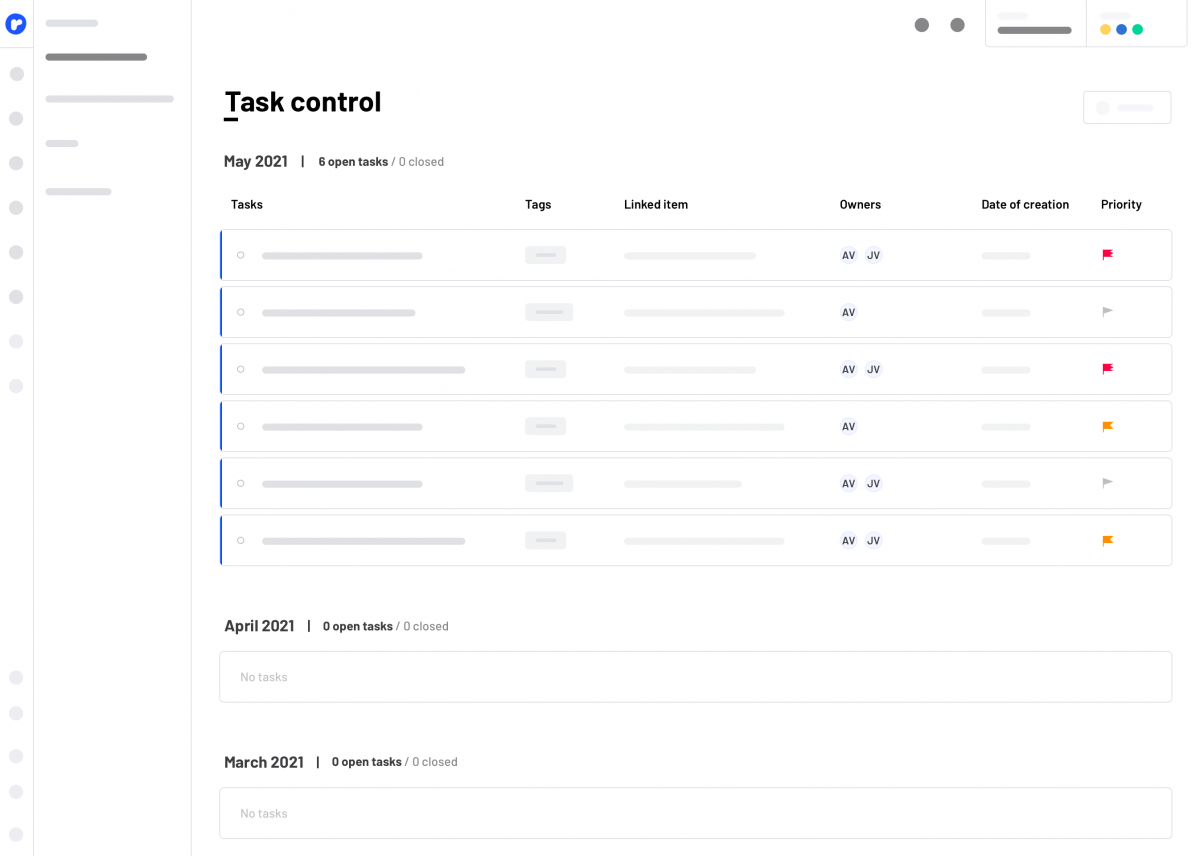 Keeping an overview
Creating a monitoring agenda
The tasks control provides an overview of all tasks created in Ruler. This way you can easily monitor the assessment of laws and regulations, implementation processes or risk analyses.
For each task you can determine whether it is relevant to monitor. This way you can easily create a monitoring agenda and maintain an overview.
Try Ruler for free
and discover what Ruler can do for your organization.
Request a demo