All the news that is relevant to your organization
Always up to date
In addition to financial laws and regulations, Ruler can also help you keep track of the other legislation and regulations your organisation has to comply with. You can use the following optional modules for this:
fiscal;
HR (social security, labour & participation and pension);
legal doctrines;
legal procedures;
reporting;
housing market.
Are you missing certain laws and regulations that are important to your organization? Upon request, we can add additional laws and profiles to the existing offering. Please contact us for more information about the possibilities.
Features
Discover more possibilities with Ruler
The legal framework provides an overview of all the laws and regulations that are relevant to your organization.
More about Legal framework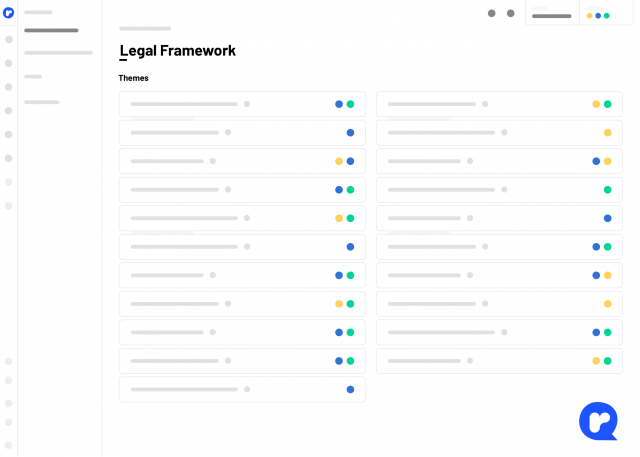 Inbox
Ruler makes it easy to keep up with changes in laws and regulations. The developments that are potentially relevant to your organization arrive in your inbox.
Inbox
Compliance
In Ruler, you easily manage the entire compliance cycle. From identifying potential risks to taking control measures.
Compliance
Planning
The planning module helps you keep track of planned and executed activities, and set up a monitoring agenda.
Planning