What sources does Ruler scrape?
Scope
In Ruler's legal framework, you will find an overview of standards that your organization needs to meet. Ruler is primarily focused on international and national financial laws and regulations. In addition to following the formal sources of law (such as EU regulations, directives, laws, decisions, rules and guidance documents), we also follow the news from, among others:
(inter)national regulators (such as DNB, AFM, ESMA, EIOPA, etc.);
judgments (Supreme Court, courts, Kifid, etc.);
trade organisations (NVB, Association of Insurers, etc.); and
internet consultations.
Should a new source arise, we will add it to Ruler immediately.
More about Legal framework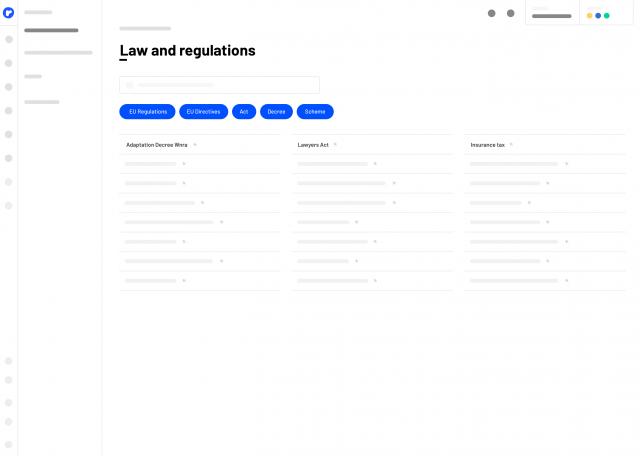 Know what you need to comply with
Other laws and regulations
In addition to financial laws and regulations, it is also possible to use Ruler to keep track of the other laws and regulations your organization has to comply with.
Who is behind Ruler?
Ruler editorial team
To keep the legal framework up-to-date, Ruler uses smart data analytics to monitor all relevant sources 24/7. In addition to digital solutions, the Ruler editors ensure that the software has the right information. The Ruler editors are employees of Charco & Dique: experienced lawyers with extensive experience in compliance, risk management and financial and privacy law. They are responsible for Ruler's content and make sure it's perfectly in line with your daily practice.
Only relevant information
Profiles
The legal framework in Ruler is defined by 'profile' (for example: bank, investment institution, pension provider, etc.). You choose the profile that suits your organization. This way you only get to see the information that is relevant to you.
In the profile, Ruler shows the details of the legal framework, clearly grouped according to themes and topics.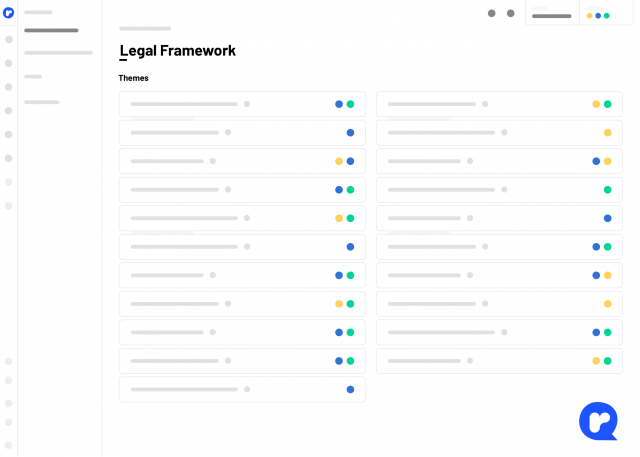 How do we ensure the safety of your data?
Security
Ensuring the safety of your data is our priority. Ruler therefore makes maximum use of the security measures offered by Microsoft within the Azure Cloud platform. Measures that are in line with the requirements and wishes of the financial sector.
In control with Ruler
Ruler helps you:
Gain insight into the laws and regulations you have to comply with
Keep up with relevant changes in laws and regulations
Easily determine whether you comply with the set standards
Make visible how you comply with these standards